S3D Production Technology

Volumetric AR

5G: S3D VR LIVE

Multi-simultaneous Experience
S3D Production Technology

Difference in immersion S3D technology One and only company in South Korea fully implements S3D technology.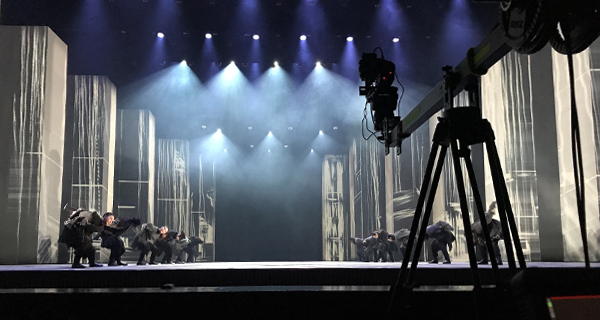 S3D VR One-Stop System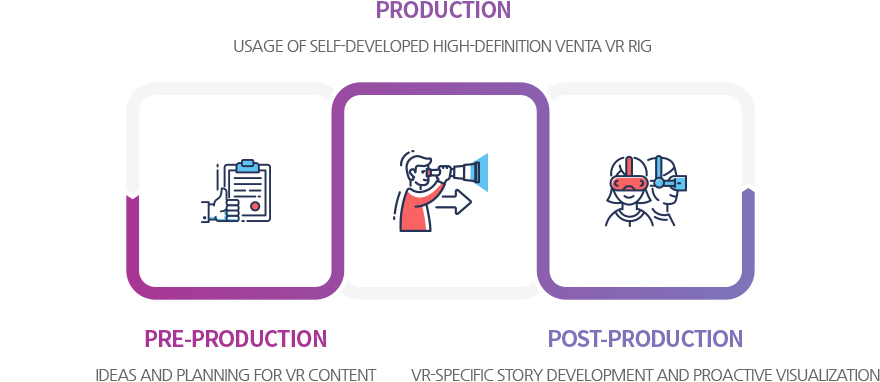 Volumetric AR

Implement a variety of high-cost, high-risk situations with CG that which are hard to experience in real-life.
You can experience your imagination with VR through CG.
Production CG AR based on Volumetric.

Implement VR that can interact through Unreal-based game engine.

6DOF content creation with volumetric AR source

Creates and develops 6DOF contents by using AR source and additional CG for parts that cannot be filmed in reality
5G: S3D VR LIVE

Concerts enjoyed without physical contact
Various performances and events can be experienced via live VR.
Ultra High Definition S3D VR LIVE

We support on-site VR live at various events with VENTAVR's UHD S3D VR live technology that is different from existing 360° 2D VR live.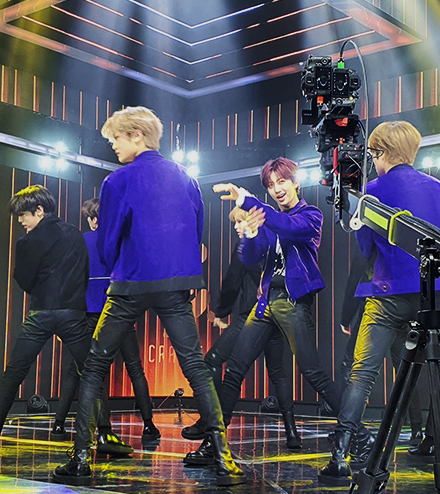 UHD S3D VR LIVE
transmission using 5G network
Ultra High Definition
S3D VR LIVE
Production Workflow
Multi-channel S3D VR
Junction System
Stereoscopic 3D
stabilization system
Multiple audio source
control systems
Control data transfer
based on
streaming environment
Support shooting equipment
suitable for the environment
Provide real-time title caption
and PIP (2D/3D)
Various experience
in producing UHD S3D VR LIVE
2020

2020. 04 Applied Zoom VR function to Forte di Quattro concert at Sejong Cultural Center

2020. 04 Applied Zoom VR function to Millennium Symphony at Sejong Cultural Center

2020. 03 Applied Live Chatting function to BJ Gyeoul(YouTuber) online broadcasting

2020. 03 Applied Zoom VR function to Gyeonggi Pops Ensemble performance
2019

2020. 12 Broadcasted Chinese martial arts live in 3D VR with China Mobile

2020. 12 Applied animation 3D VR closed caption technology to V-League Women broadcasting

2020. 12 Applied 4-Channel Camera Switching to V-League Men broadcasting

2019. 10 Broadcasted Seoul International Fireworks Festival live in VR combing 2D PIP and 3D VR

2019. 09 Broadcasted the World Billiards Championship live in 3D VR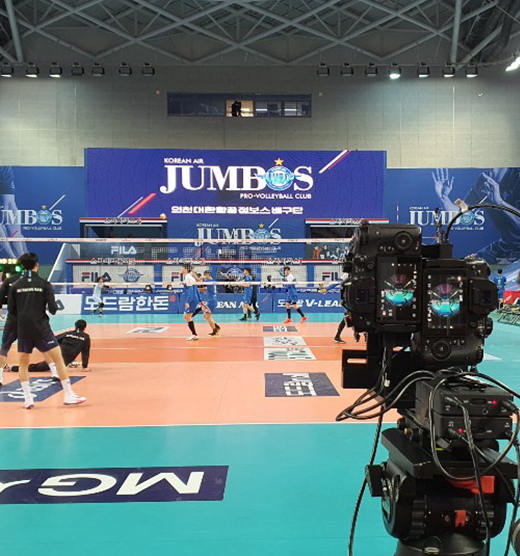 Multi-simultaneous Experience

Ability of simple use when VR concurrent experience is required
A concurrent experience system that can control up to 100 units per tablet
VR training where many can
experience at the same time

Unlike the existing hands-on VR training, which required
complex equipment and space, up to 100 people
can be trained simultaneously through one tablet PC.

Easy-control by anyone

Even people who are not familiar with VR devices can proceed
with the training without difficulty with simple operation.

Easily train anywhere

Simple components enable unrestricted training.
VR education can be easily conducted anywhere,
such as construction sites and outdoors without electricity.

Improve educational effectiveness
with vividness

Through the best VR production technology in Korea,
various VR education materials can be made.
In addition, various VR textbooks can be produced/added
that can be linked to existing training materials.